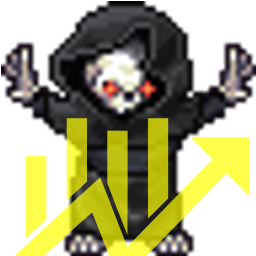 Content Count

22

Joined

Last visited
Contact Methods
Website URL

https://playerkillers.exchange
Recent Profile Visitors
The recent visitors block is disabled and is not being shown to other users.
I had to upgrade to try your new camera options. Looks great. Thanks again!

sound.volume(typeof(volume) === "number" ? me.Math.clamp(volume, 0.0, 1.0) : Howler.volume(), id); I edited line 14886 to the above. Here is the original https://github.com/melonjs/melonJS/blob/master/src/audio/audio.js#L197

According to Google's recent mailer, Chrome will start showing a security warning for sites without SSL.

PLAYERKILLERS replied to chris.daniel's topic in melonJS

There's already an extensive html5 clone of fortnite, zombs.io. It has that top down view where everyone has a bald head for a character. I think all of the assets are svg based. Not a fan of that art style, but I can see how it would be easy to execute. Users seem happy with it. Do you have any other ideas? I've been using cometd + jetty, I've enjoyed this combo. There is an abstraction layer so you can use multiple transports instead of just websockets. We're both in the same neighborhood of technologies, so that might be a plus. I have always used a dedicated server or a VPS with fixed resources.

PLAYERKILLERS

reacted to a post in a topic:

[Open] Professtional pixel artist / animator for hire (y)

Hiding the canvas until the user enters the game causes the loading screen to act up. The deadzone also breaks after exiting and entering fullscreen.

PLAYERKILLERS

reacted to a post in a topic:

wip: PLAYERKILLERS.EXCHANGE

Looks like he was an easy target for the regular players.

Added some conquerable castles and bosses.

PLAYERKILLERS

reacted to a post in a topic:

ALL CAPS FOR EMPHASIZING NOT YELLING

Try bold text if it is an issue.

https://playerkillers.exchange

You can try titotu.io, 4j.com, and spreadmygame.com Did you link back to iogames.space? How long did it take for them to add your game?

PLAYERKILLERS posted a topic in melonJS

I've noticed some strange behavior with bitmap fonts. For example the Press Start 2P font is originally a 8px font if I am not mistaken. Yet in the examples provided the font is 32px. This is fine when just using ascii or even Latin1 + Cyrillic from Google fonts. But when I include 12px Japanese glyphs it makes sense to scale everything down to 12px. https://fonts.google.com/specimen/Press+Start+2P http://mplus-fonts.osdn.jp/mplus-bitmap-fonts/ After combining the two in fontforge I generate the image with bmfont. Yet at 12px the anti-aliasing in melon.js destroys the void spaces in letters like 'e' or 'a'. When I examine the generated image, I can see that there is an adequate void and that bmfont has produced an acceptable image. My conclusion is that melon.js has anti-aliased the font before scaling the image up. For me this seems like a bug. If anti-aliasing is applied globally by default, perhaps it should be applied after the sprites are scaled? Otherwise, I have a somewhat acceptable result with an internationalized 24px bitmap font taking up an entire 2048x2048 texture. Something about it seems wrong, and I doubt that native Japanese users will find the result satisfactory. It has been hard to maintain readability and the retro look.

Umz

reacted to a post in a topic:

Wild Wild West Bandits

https://playerkillers.exchange/js/game.js Check again, I changed it this morning after your reply.

The audio issues should be fixed now. For some reason I had not updated me.audio.init() after converting the files. Thanks again. Not sure if I would be happier with an 8bit sound scheme. I should also add a disable audio button to the HUD. For the UI, I used a mix of GUI_Objects, Renderables, and a bitmap font. It would still need more work for game pad support. Touch targets seem difficult on some devices.